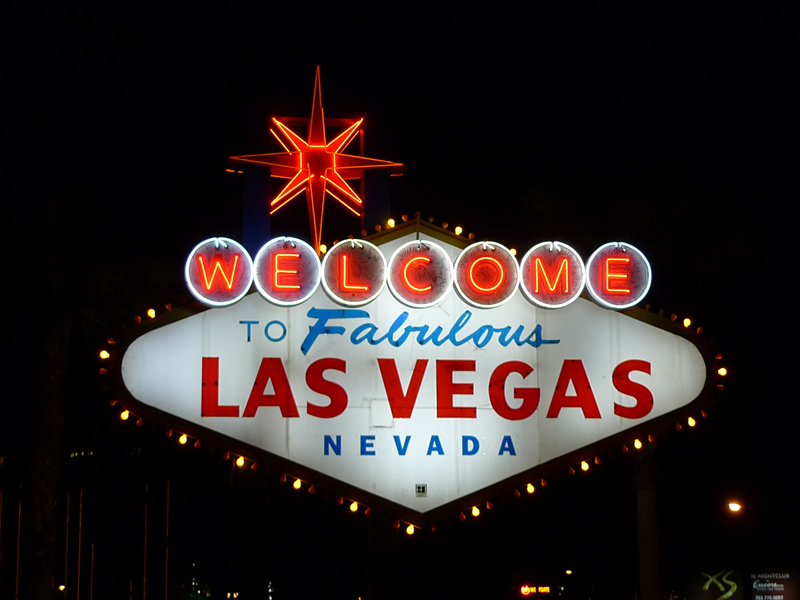 Well, this is certainly newfangled in the town that has commercialized weddings. The Cosmopolitan Hotel will soon feature a wedding chapel that overlooks the strip, something new for Las Vegas. The chapel is set to open on December 28, 2011.
Couples will have views of the Eiffel Tower at Paris, not to mention feed off the energy of onlookers who will have a front row view of their nuptials from Las Vegas Boulevard. Located quite close to the casino, it remains to be seen if brides and grooms will revel in the sound of wedding bells disguised as slot machines and screaming craps players.
Ceremonies at the chapel will cost $80, but services will also include vow renewals, pet weddings, and get this, fake weddings! Remember when Britney Spears made the mistake of tying the knot in Vegas after knowing the guy maybe through a buffet dinner? Well, gone are the days of the "I don't even know my last name." According to The Cosmopolitan, if two people get a wild hair and want to give Vegas marriage a spin without alienating their family and friends forever, it's an option. And you don't even have to go through a divorce if you wise…ahem, sober…up in the morning.
Couples can expect the requisite "Welcome to Fabulous Las Vegas" sign in the background that will be used as a photo prop. The $80 package includes a 20-minute ceremony, champagne and eraser rings popped out of a gumball machine. How sweet! And don't forget to smile for your first picture as a married couple in a photo booth.